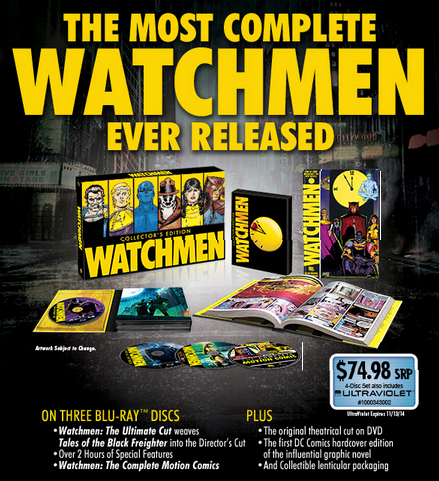 Op 13 november brengt Warner Bros een Watchmen Collector's Edition uit.
De set bevat de Watchmen: The Ultimate Cut op Blu-ray (compleet met Tales of the Black Freighter in de film, dus niet als losse animatiefilm), de complete motion comic, twee uur aan extra features, de bioscoopversie op DVD en een hardcover editie van de originele graphic novel van Alan Moore en Dave Gibbons.
De set gaat waarschijnlijk rond 75 dollar kosten.